Dream Is Collapsing (Hans Zimmer) (Inception)
---
These are some modern soldiers (Caesar Miniatures History 030) I got a few years ago, which I never uploaded pictures. The painting process was simple: A normal spray paint (yes the one for street painting) could do the base colours (which are black and white), then the face and accessories colours were done using small-sized brushes out of acrylic paints.
Many years have passed but their textures seem never to drop or got rotten (even though scratching by nails). The material of this brand is kind of letting colours penetrate throughly.
It was the night on the day before yesterday when I took out some of these figures, toy cars and the grass-like thing. A remarkable thing was the red, white and blue LED lights that made some difference in the pictures, although the lights (especially the difficulty of taking images under counter-light environments) were not easy to manipulate.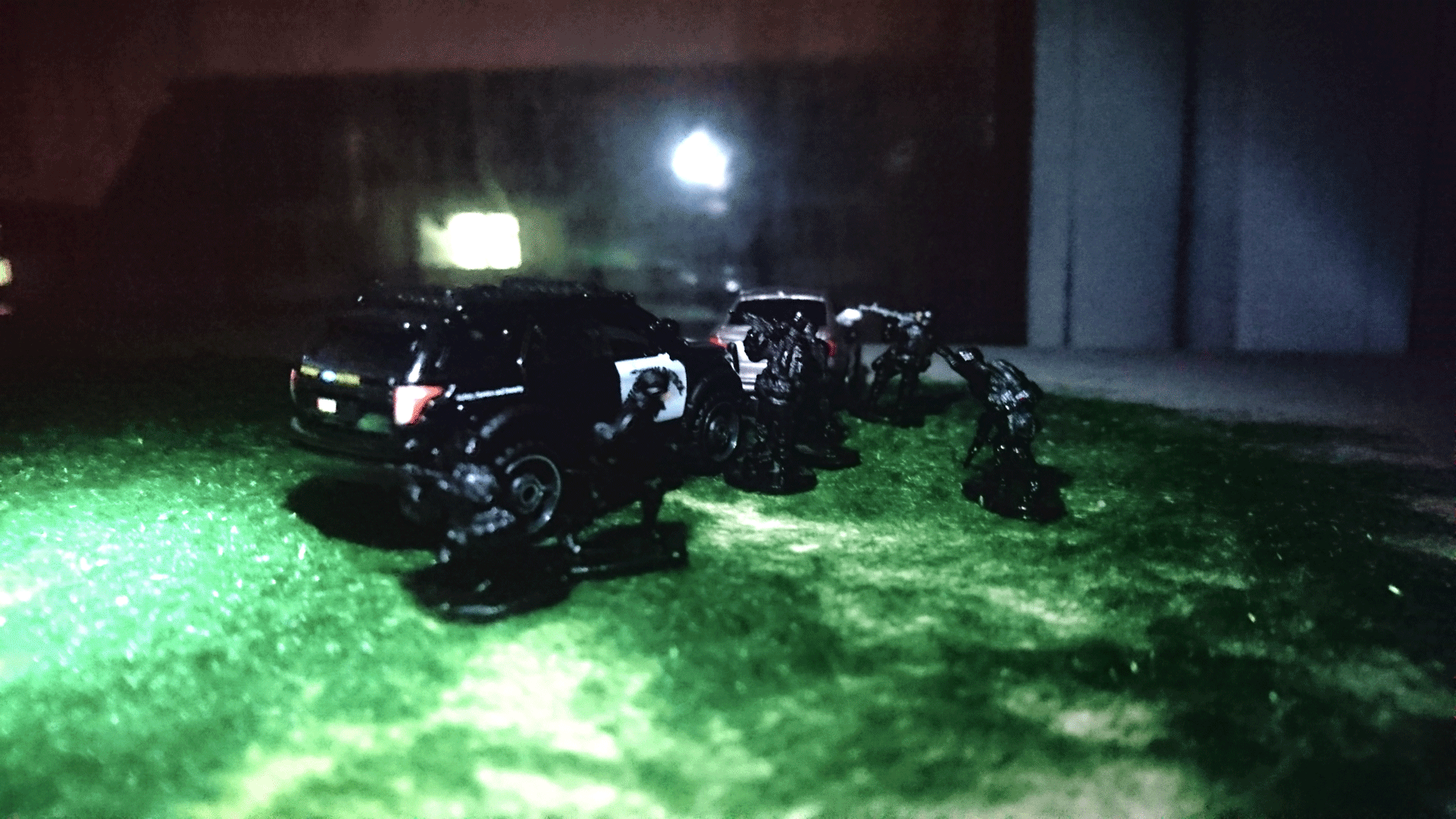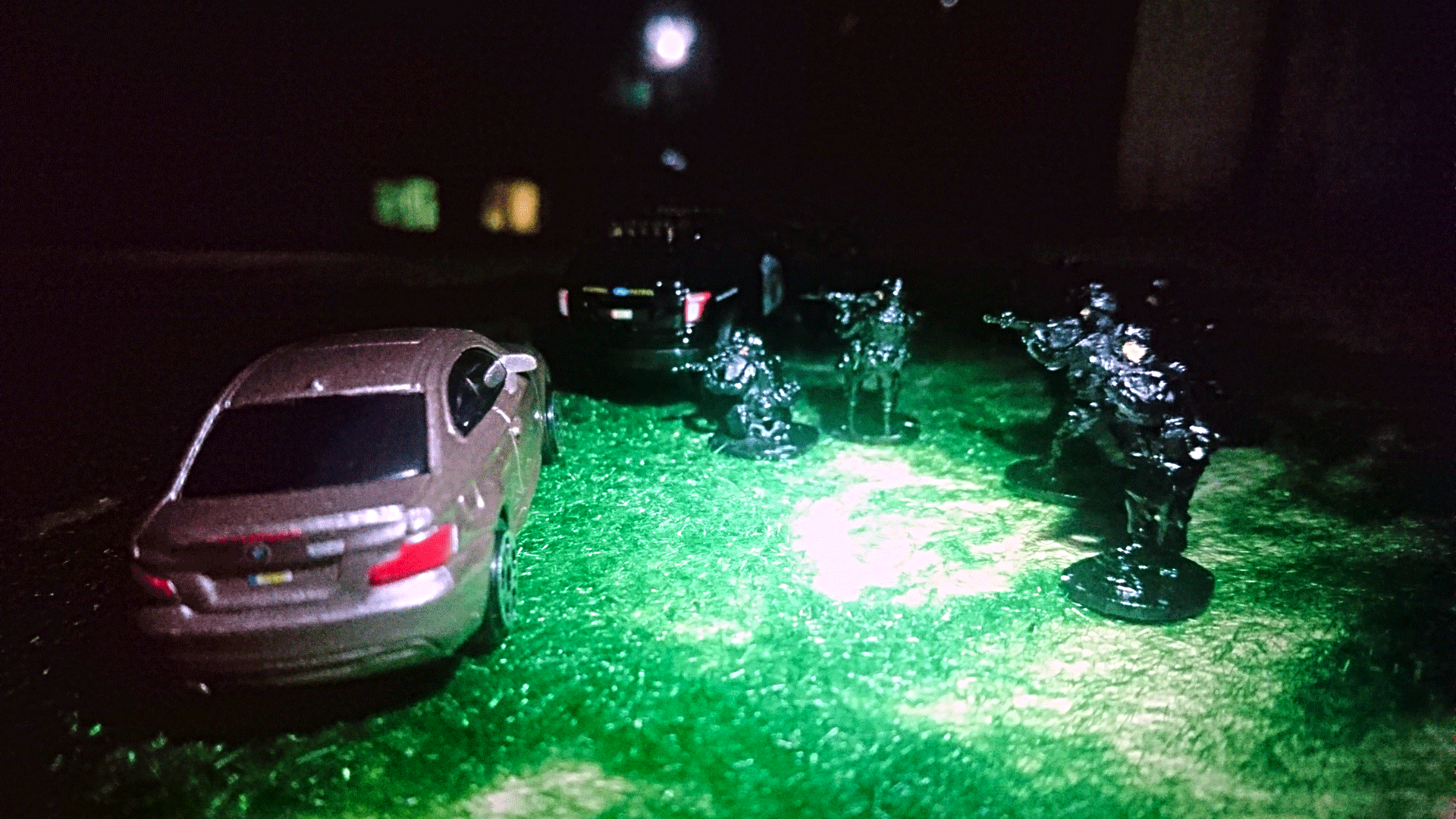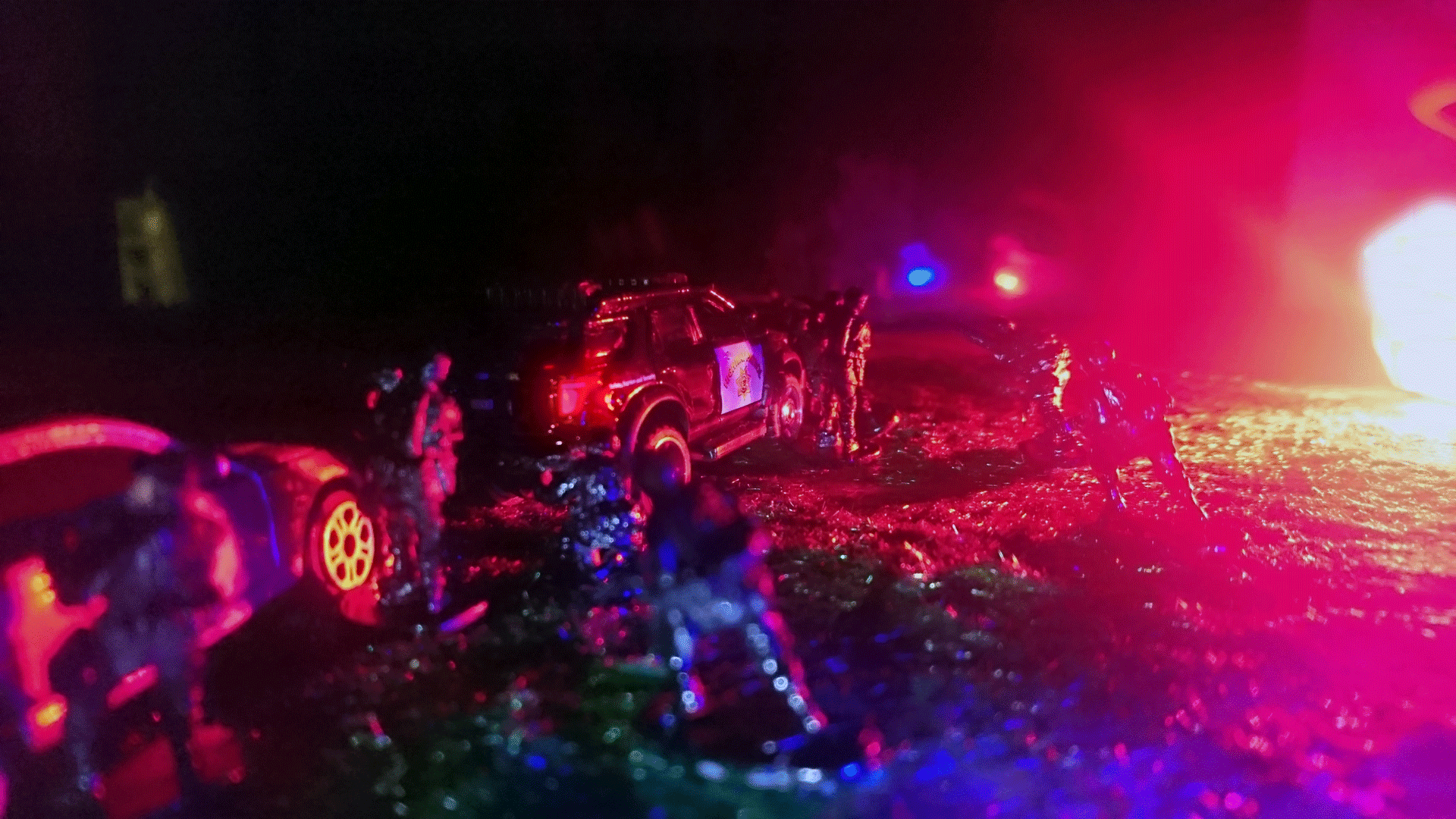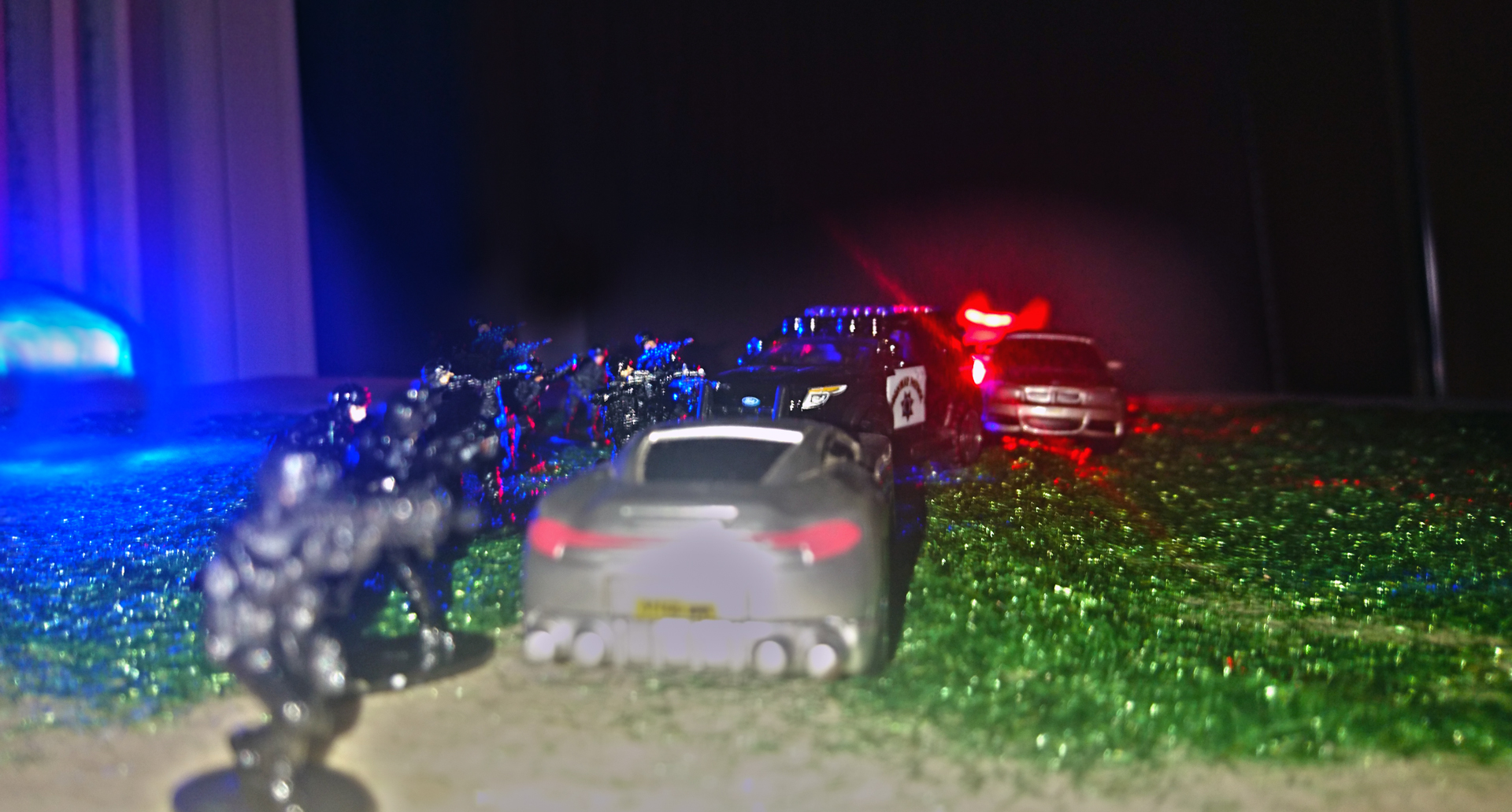 Additionally, aftereffects seem to be not useful in the following images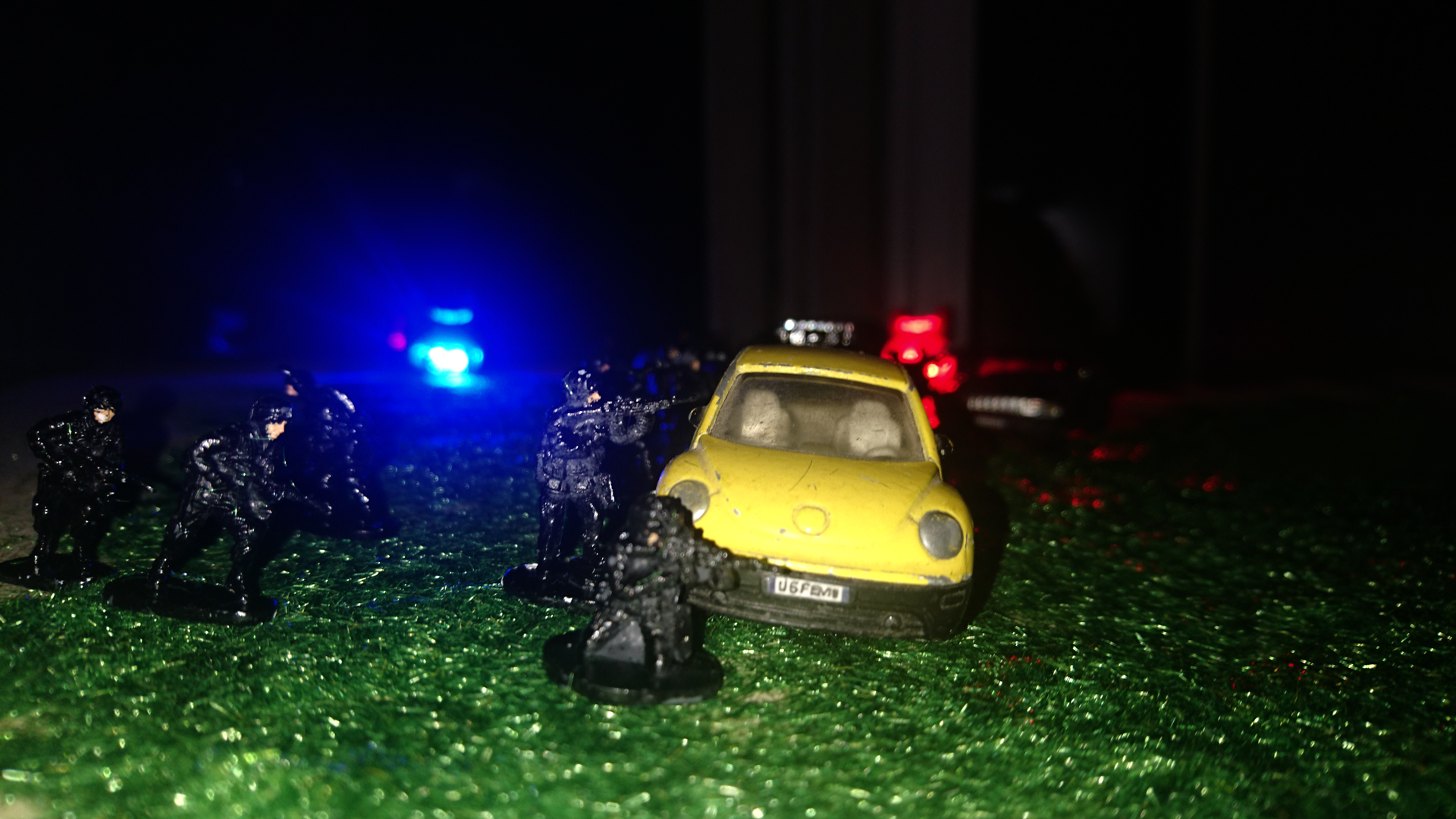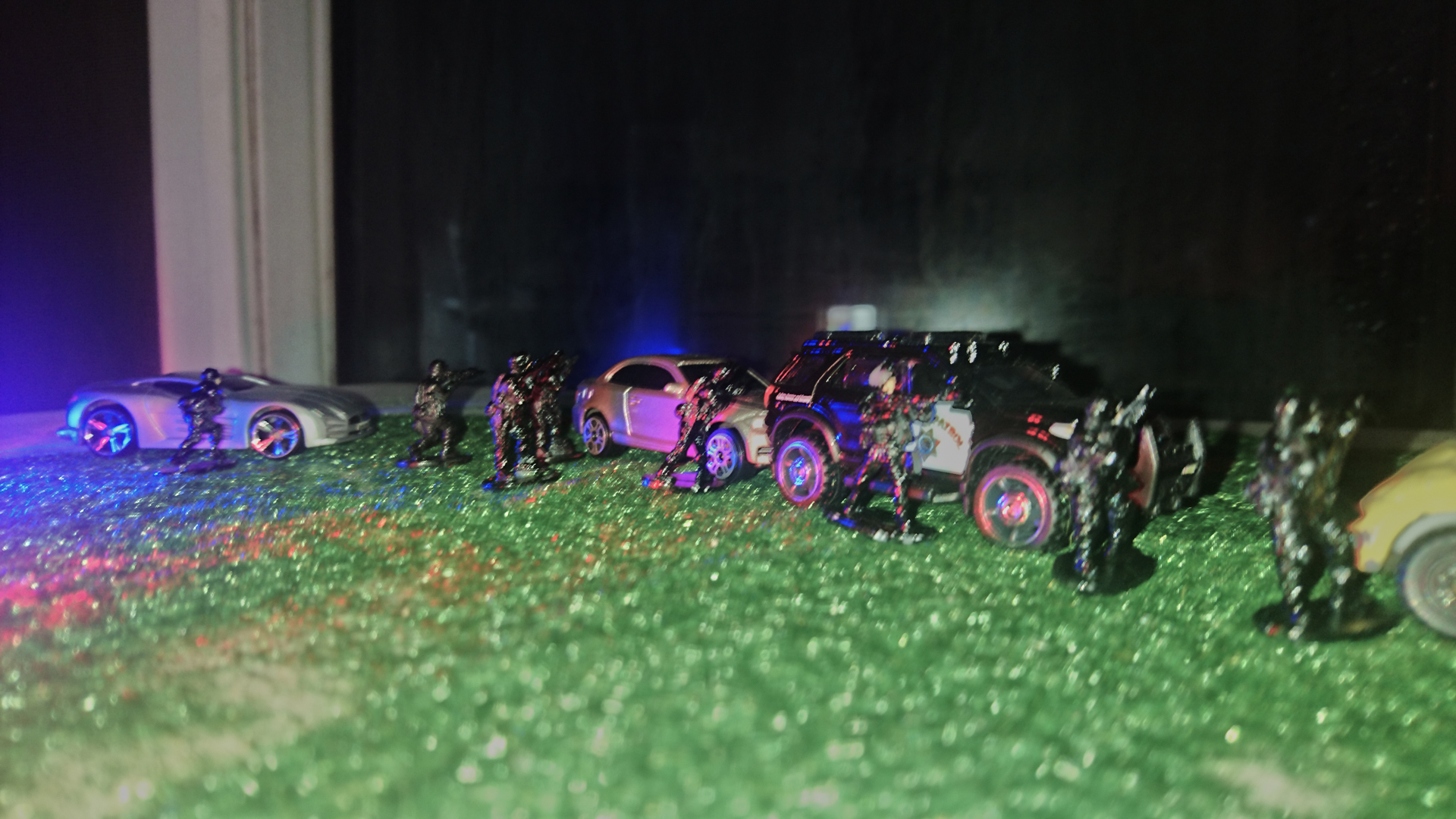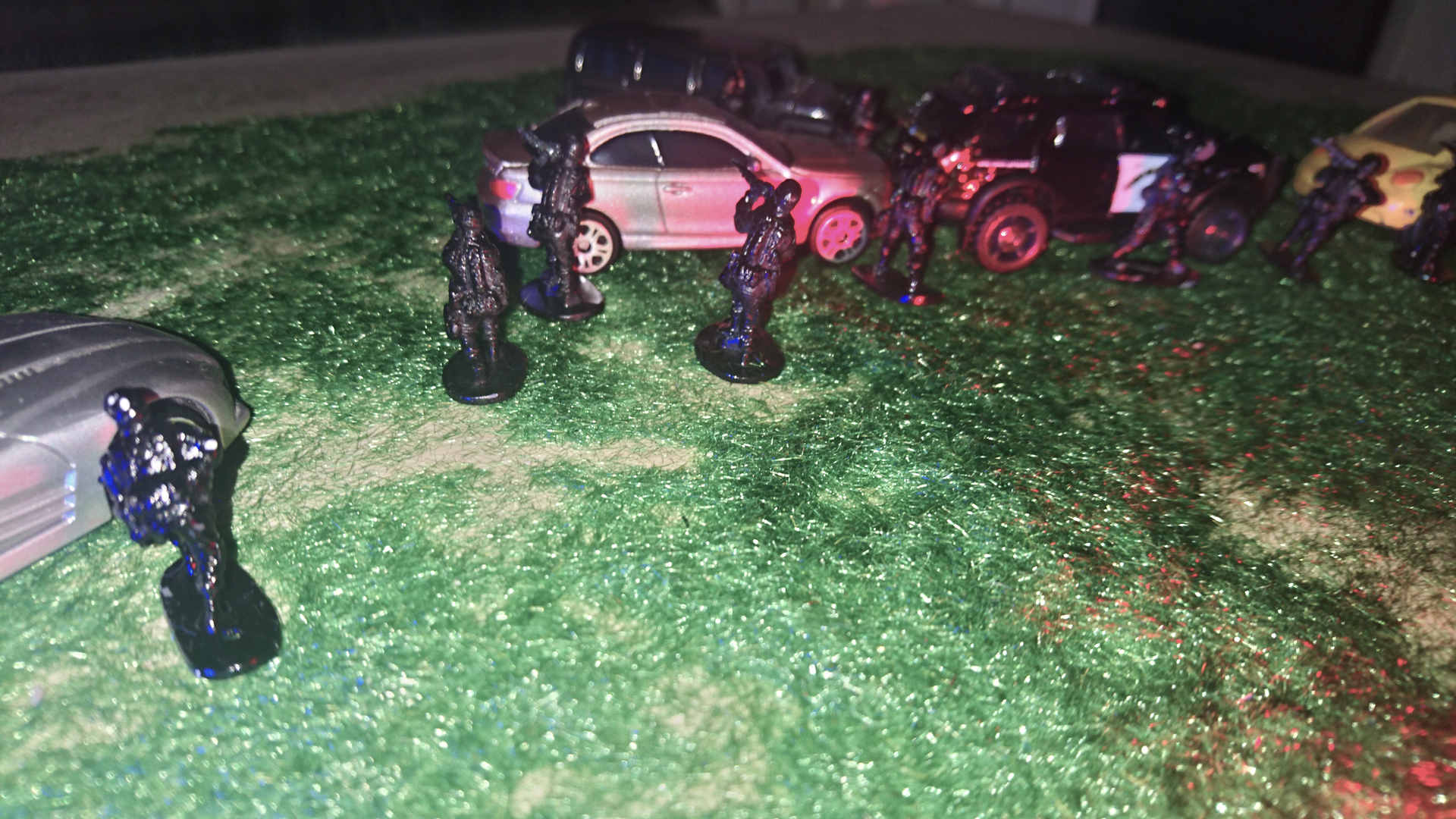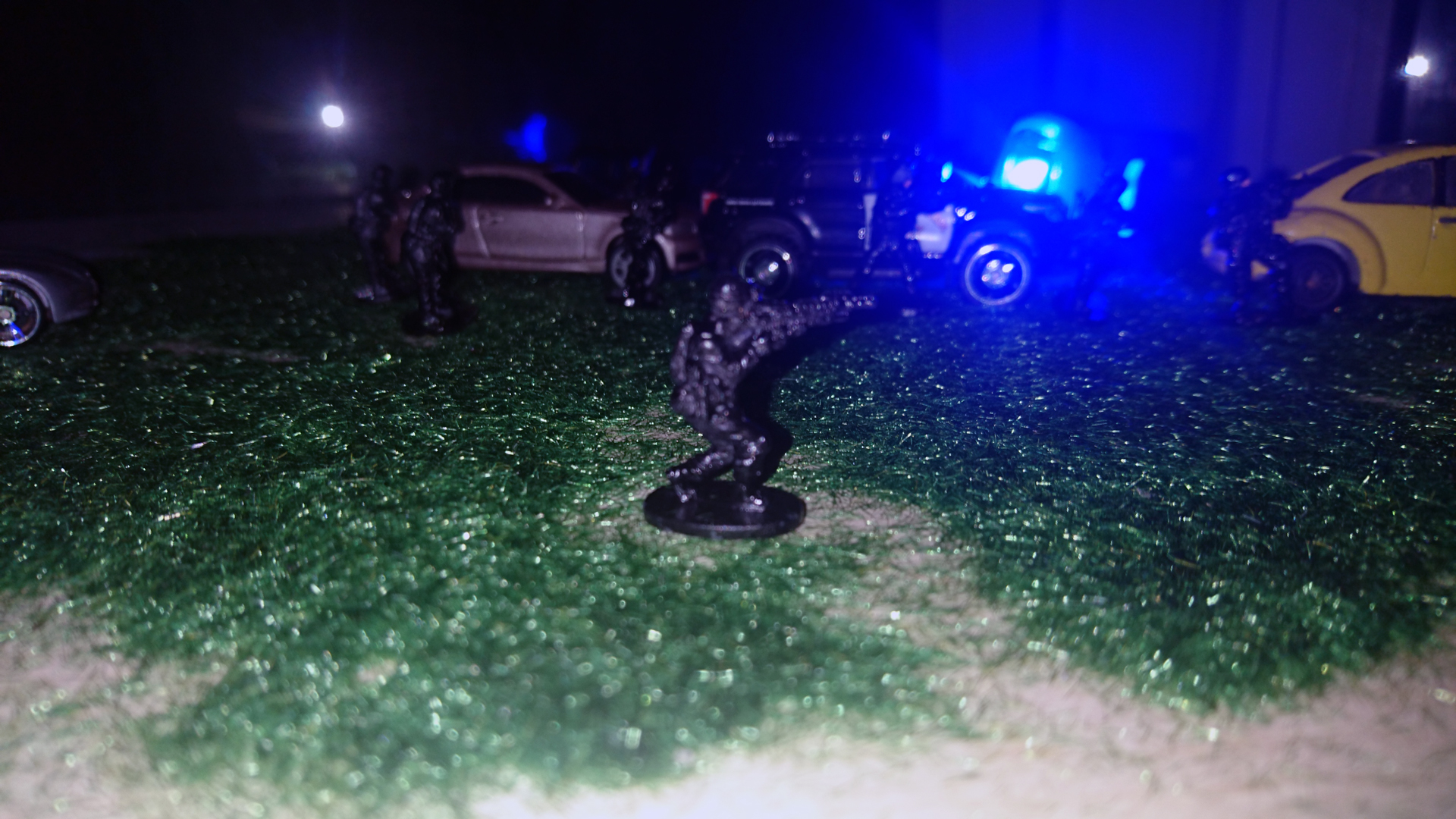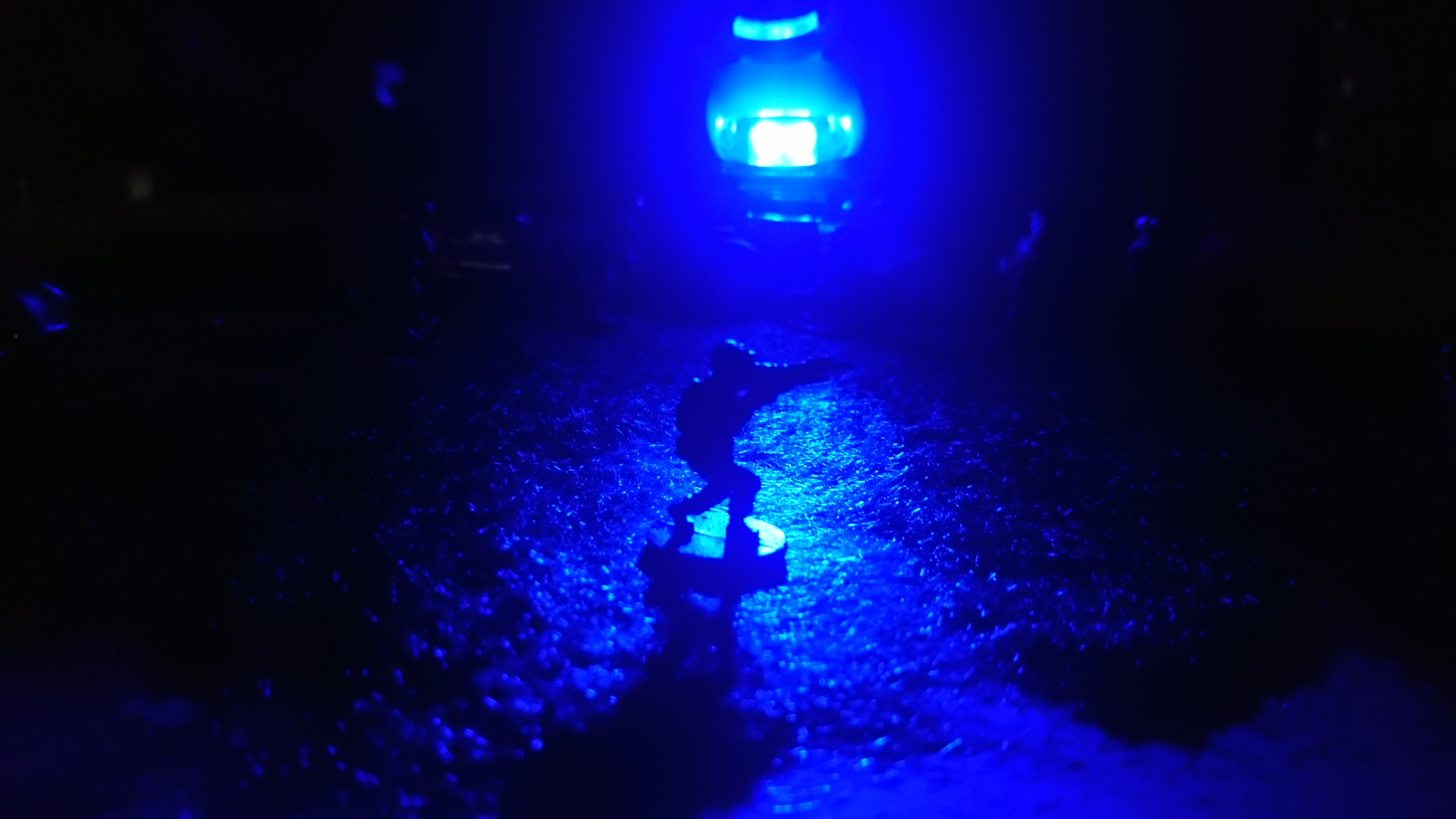 Was epic
---
This work is licensed under a Creative Commons Attribution-NonCommercial-NoDerivatives 4.0 International License.
本著作係採用創用 CC 姓名標示-非商業性-禁止改作 4.0 國際 授權條款授權.